Lisa Sullivan, BBus (Marketing), MPhil (CPD) – Managing Director
A veter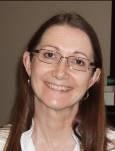 an of the global pharmaceutical and medical communications industry, Lisa has worked in the medical education field for more than 25 years. For most of this time she has been accredited by the Royal Australian College of General Practitioners (RACGP) as a provider of Quality Improvement and Continuing Professional Development (QI&CPD) programmes. She was also President (2015–2017) of the Global Alliance for Medical Education (GAME), an international organization of leaders advancing innovation and collaboration in continuing medical education/continuing professional development (CME/CPD), and she sits on several other global advisory boards, sharing her CME/CPD experiences in Australia and Asia.
Lisa established In Vivo Academy Ltd, an Australian based not-for-profit organisation to answer increasing calls for medical education activities to be independently developed and delivered. In Vivo Academy is accredited by the RACGP and has created and delivered successful independent medical education (IME) programmes with high level outcomes analysis.
Monica Kurniawan, BE(Hons), MSc  – CPD Administrator and Web Manager

A holder of a Master in Bioinformatics and Bachelor of Bioinformatics Engineering with first class honours from the University of New South Wales, Monica is responsible for designing and managing databases of healthcare professionals who attend In Vivo Academy's CME/CPD programmes. Her technical and administrative support is like no other and is often unreservedly commended by the attendees. She is also instrumental in the development and management of the In Vivo Academy website and e-learning courses.