What works and what doesn't in smoking cessation. Patients and Experts tell all! (Recorded webinar)
Get Started
This course is currently closed
Duration: 1 hour
WHY ATTEND THIS WEBINAR
One Australian dies from a tobacco-related cause every 25 minutes.
On average, your patients who smoke will die 10 years earlier than non-smokers.
Most smokers want to quit!
ABOUT THIS WEBINAR
Learn from experts
This live interactive webinar brings together 3 experts on smoking cessation – a GP, Nurse and Pharmacist – to share with you exactly how they help patients quit smoking.
Learn from patients
We collected questions from about 100 healthcare professionals that they would like to ask smokers and successful quitters and share what patients report does and does not work in smoking cessation.
WEBINAR PROGRAM
Survey Results: Patients answers to healthcare professionals' questions
Latest changes to smoking cessation recommendations
Smoking Cessation – The Big Picture
How the experts prescribe nicotine replacement therapy
Medication myths and troubleshooting treatments
Audience Q & A
Learning objectives: Upon completing this course, you will be able to:
List recent changes to recommendations in the RACGP "Supporting smoking cessation: a guide for health professionals"
Explain the rationale behind the changes in the smoking cessation recommendations
Assess a patient's need for and tailor pharmacotherapy based on the Pharmacotherapy Treatment Algorithm
Implement a system in practice to identify patients who smoke
Offer patients who smoke advice and treatment (or referral), including continued follow-up towards successful long-term cessation.
Independent Medical Education
This programme was supported by an independent educational grant from Pfizer Global Medical Grants. Pfizer had no influence on the content or involvement in the development of the programme or the selection of faculty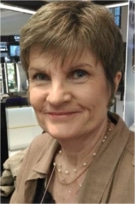 Dr Karen Counter is a General Practitioner from NSW with a wealth of experience in smoking cessation, preventative health, and mental health. She is an Accredited Tobacco Treatment Specialist with a special interest in 'painless' smoking cessation and has had many years' experience in successfully working with heavy, long-term and dependent smokers.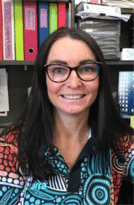 Johanna Bou-Samra works for Queensland Health as part of the Toowoomba Community Health Chronic Disease Team as the Indigenous Health Outcomes Pharmacist. She is an accredited Tobacco Treatment Specialist and a member of the American Association for the Treatment of Tobacco Use and Dependence and a member of the State-wide Smoking Cessation Working group. She is the Project Officer for Smoke Free Healthcare for the Darling Downs Health Service, and clinical lead in the health Service's Maternal Smoking Cessation program.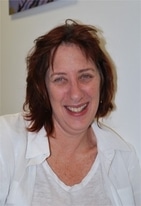 Kym Yuke is a registered nurse with national and international accreditation in the areas of Health Promotion and Tobacco Treatment. She holds qualifications in Nursing, Health Promotion, Public health and Tobacco treatment. Kym works in an Urban Indigenous primary health care setting as a Tobacco Treatment Specialist running a smoking cessation clinic. Other aspects of her current role include community health promotion and providing education to health professionals in the area of smoking cessation.
Royal Australian College of General Practitioners:

2 CPD points
Activity no. 230146

Australian College of Rural and Remote Medicine:


1 Educational activity hour
Activity ID. 21386

This webinar is endorsed by ACN according to our Continuing Professional Development (CPD) Endorsed Course Standards. It has been allocated 1 CPD hours according to the Nursing and Midwifery Board of Australia – Continuing Professional Development Standard
The Australasian College of Pharmacy

Accreditation Number: A2011IVA1
This activity has been accredited for 1 hour of Group 1 CPD (or 1 CPD credit) suitable for inclusion in an individual pharmacist's CPD plan which can be converted to 1 hour of Group 2 CPD (or 2 CPD credits) upon successful completion of relevant assessment activities.